Anatoly Knyazev
Anatoly Knyazev: A Visionary in the Financial Industry
Anatoly Knyazev is a co-founder of EXANTE , a well-known brokerage company. He is one of the key figures in the company and work together with Alexey Kirienko and Gatis Eglitis to establish the company in 2011. He is an experienced professional in the financial field and has a strong background in software, infrastructure and connectors to financial exchanges. As a co-founder of the company, He played a key role in building the company's technology and infrastructure, and helped to establish it as a leading player in the brokerage industry.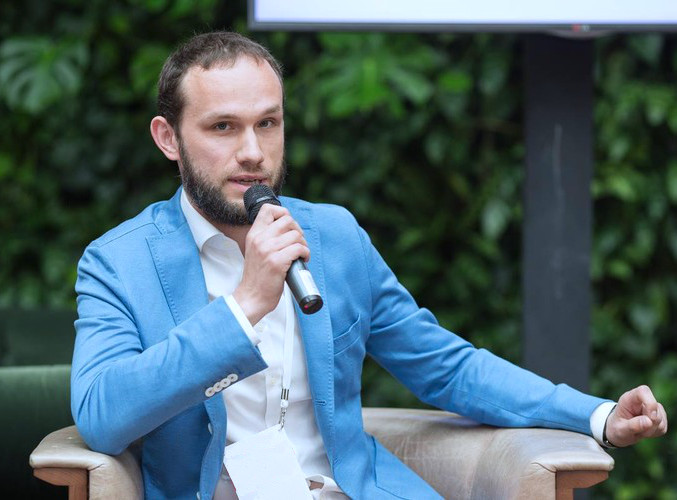 Early Years and Educational Background
Knyazev was distinguished from childhood by his mathematical way of thinking and tendency to analyze information.
He pursued a Bachelor's and Master's degree in mathematics, as well as a comprehension of computer science, which laid the foundation for his future career in the financial industry.
Career in the Financial Industry
Knyazev's acquired knowledge allowed him to trade profitably on financial markets, leading him to co-found the investment company Exante in 2011.
He created his own venture fund, Exantech, and a technical laboratory of the same name in 2017.
. His knowledge of computational mathematics allowed him to analyze wrong prices in derivatives quotations with underlying assets, to play with these differences profitably and earn from them consistently.
Investment Philosophy
Knyazev's approach to investing is based on four simple rules: investing only in first-class stocks of reliable companies, being prepared for market volatility, allocating your portfolio wisely, and controlling cash flows.
He believes that the way to profitable investments is by following these rules and avoiding speculation.
Co-founding Exante
Knyazev met Alexey Kirienko in one of the private events and the meeting became fateful. The two talented and successful traders with experience in IT development of leading companies decided to combine their efforts, knowledge and capital to reach a fundamentally different level.

The combination of the available know-how and the unique author's software made it possible for the company to expand its sphere of activity, create Settlers on American platforms, and develop a network of counterparties.
By 2011, under the management of Knyazev and Kirienko, the company obtained the license, and established a group of loyal clients, becoming one of the three companies whose platform allows to work with all the world markets of all countries simultaneously.
Cryptocurrency and Future Horizons
Knyazev's inquisitive mind understood the advantages of cryptocurrencies and saw the potential that this new sphere of activity holds. He believed that the unification of the world's financial systems was imminent, and saw the potential in the crypto market.
He used his author's software and a unique range of trading platform tools to clearly demonstrate the undeniable benefits of this new technology.